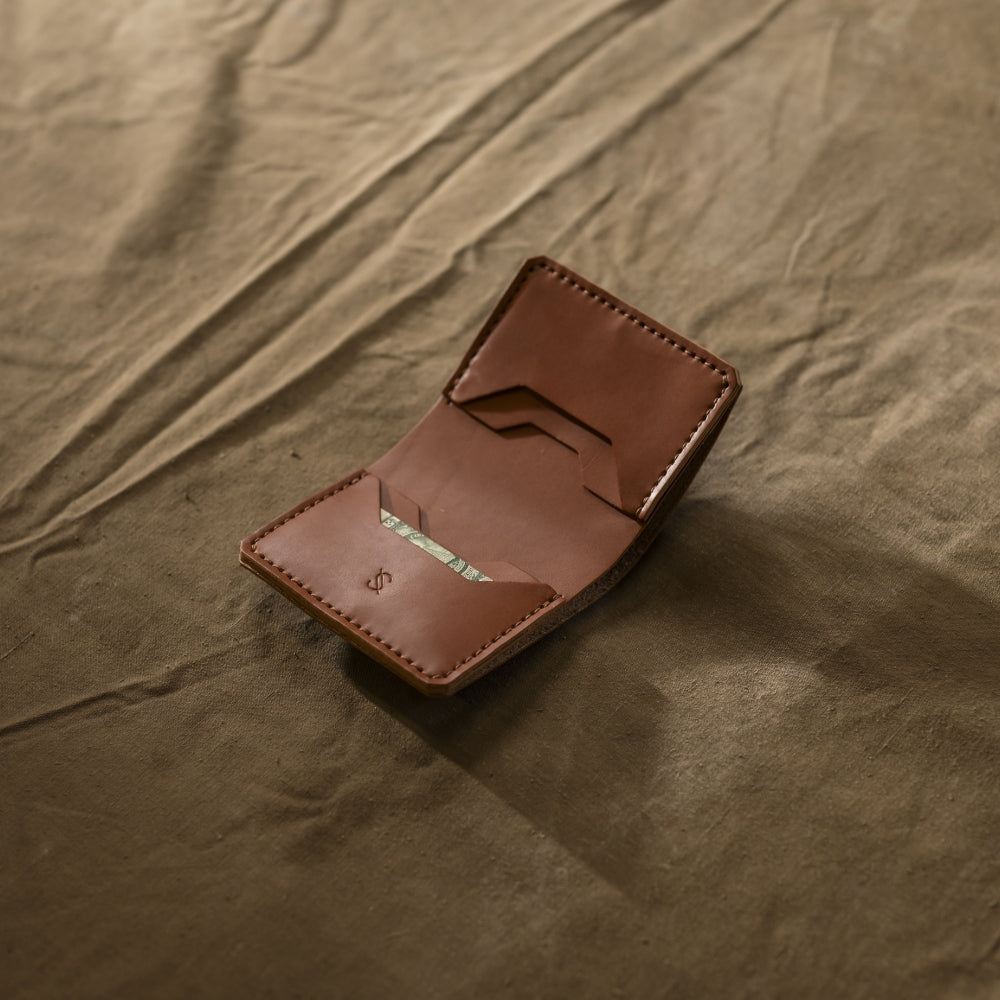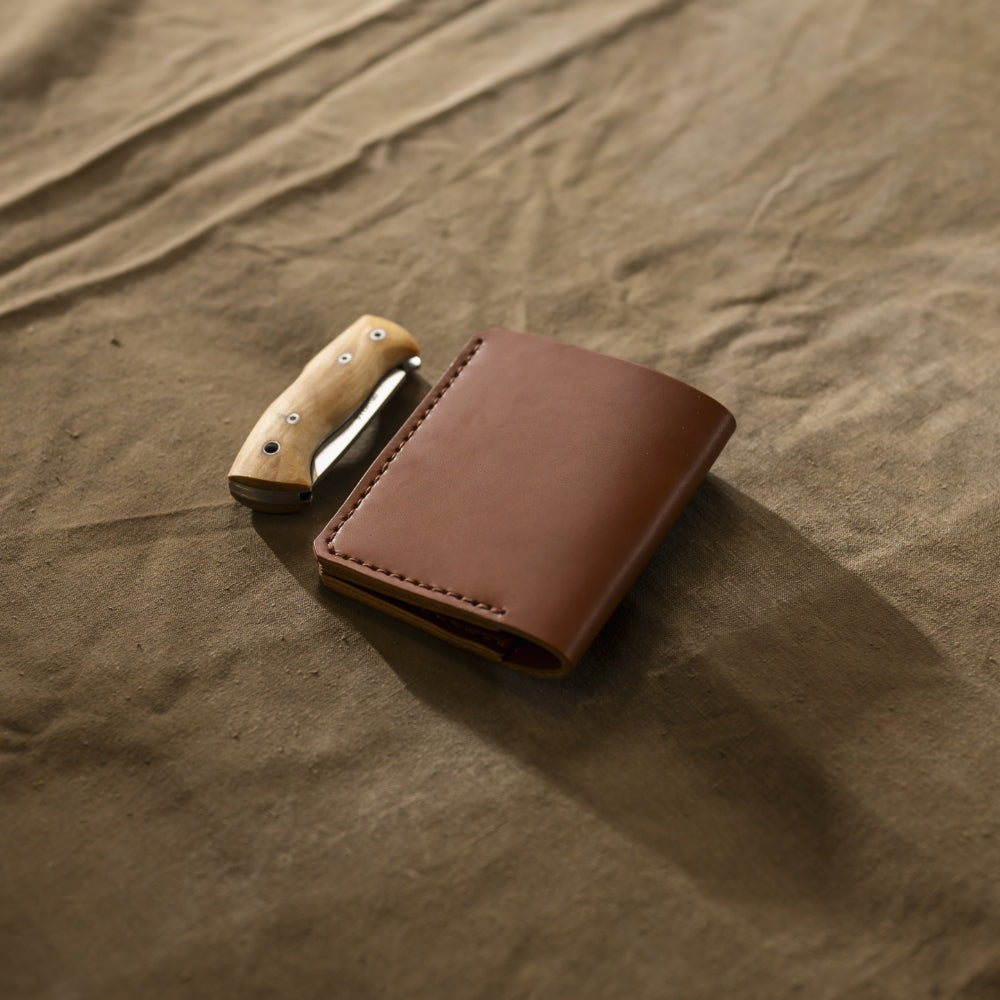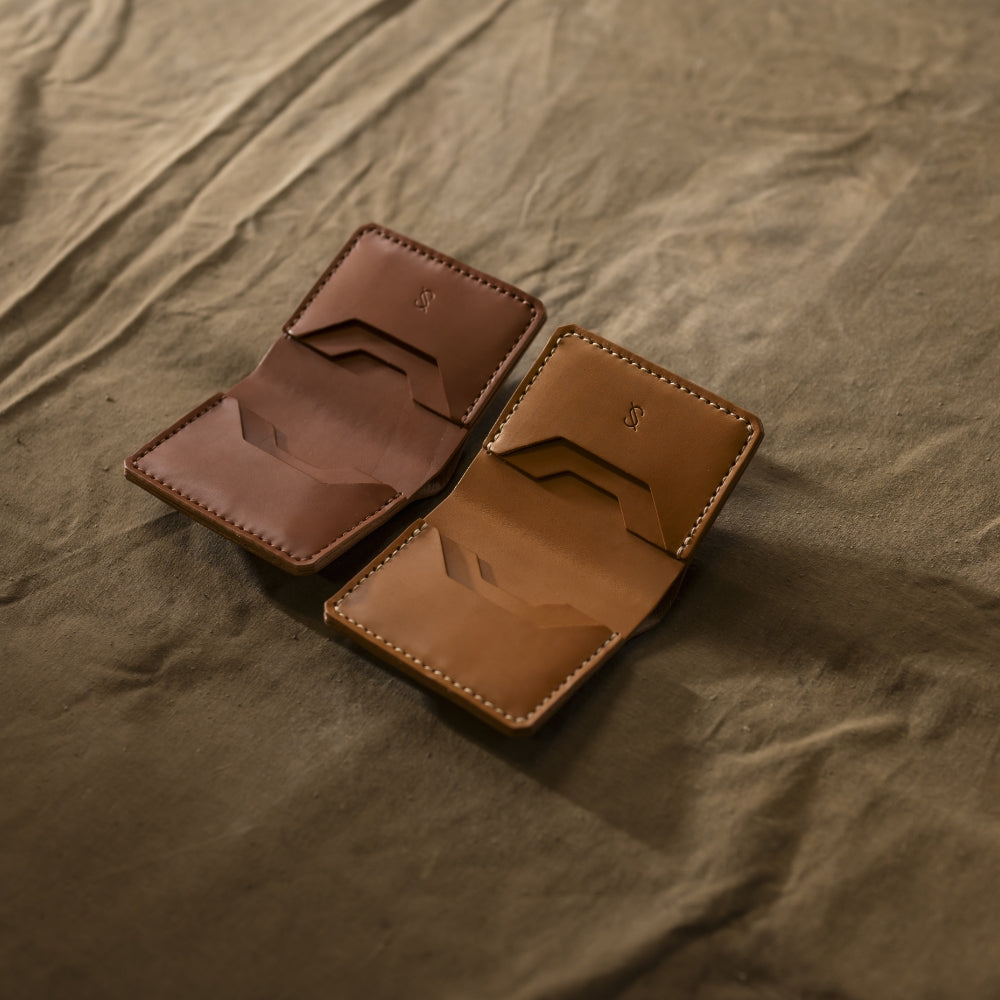 FGL980 Ochre Bifold Wallet
Delivery in 2-4 days | Free from 100 EUR
Fit & function guarantee | Free returns
PRODUCT INSIGHT

A timeless bifold design. This wallet gives you equal access to cards and bills with classic good looks. Made from full grain, vegetable-tanned leather. Hand-stitched with our signature 100% linen thread sourced from Normandy. Earns greater character with use.

↗ Owning an FGL piece comes with responsibility; learn more on how to take care for full grain leather.
FEATURES

Hand-stitched which allows for thicker, more durable stitching that can't be replicated by a machine. Our sustainable materials provide a coherent sense of purpose. Proudly made in Prague, backed by a 25-year warranty.

─ Full grain strongest and most durable leather
─ Made with an eco-tanning process that saves water
─ Ethically sourced leather from Kyrgyzstan
─ Dyed with natural dyes
─ 100% chrome-free
─ Inherently biodegradable

─ Slim design for front or rear pocket carry
─ 2 quick-access slots for your daily cards
─ Carry up to 12 cards, and up to 8 folded bills
─ Designed to streamline your daily carry
─ Stitched thread subtly contrasting leather textures
─ Keeps bulk to an absolute minimum
─ Time develops a patina, creating a look that is yours
TECHNICAL

Width: 10.5 cm
Length: 18 cm
Thickness closed: 1.8 cm
Thickness open: 0.8 cm
Weight: 90 g

Leather thickness: 3 oz (1.2 mm)
Full grain leather
Sourced directly from the Kyrgyz mountains, where cows and bulls are free to roam all their life. Their leather hides are the by-product of the nomadic way of living.

MADE IN KYRGYZSTAN
Supplier: Manas JBS Tanneries
os index: 5/5
Vegetable tannis
Vegetable tanning in the oldest tanneries in Tuscany, using an eco-tanning process that saves water and reduces waste.

MADE IN ITALY
Supplier: Virgilio Conceria Artigiana
os index: 5/5
Waxed linen thread
Natural linen grown in Normandy and spun in France. Treated with beeswax to protect against moisture and strengthen the fibers.

MADE IN FRANCE
Supplier: Maison Sajou
os index: 5/5
Made by hand in Prague
Every design detail is considered. Every manufacturing step is executed for relentless quality. Each stitch is made by hand to reinforce the construction. Each edge is hand-finished to perfection.
Sustainability, form and function
Things are just objects, except when they show your true self. We believe even small changes can make a geat impact.
Reinforced hand-stitching
Crafted from our very core principles: durability, responsible design and functionality. Designed to stand the test of time, both physically and emotionally.
Ethical leather from steppes and mountains
We source raw leather directly from the Kyrgyzstan prairie, where cows and bulls are free to roam all their life. Their leather hides are the by-product of the nomadic way of living.