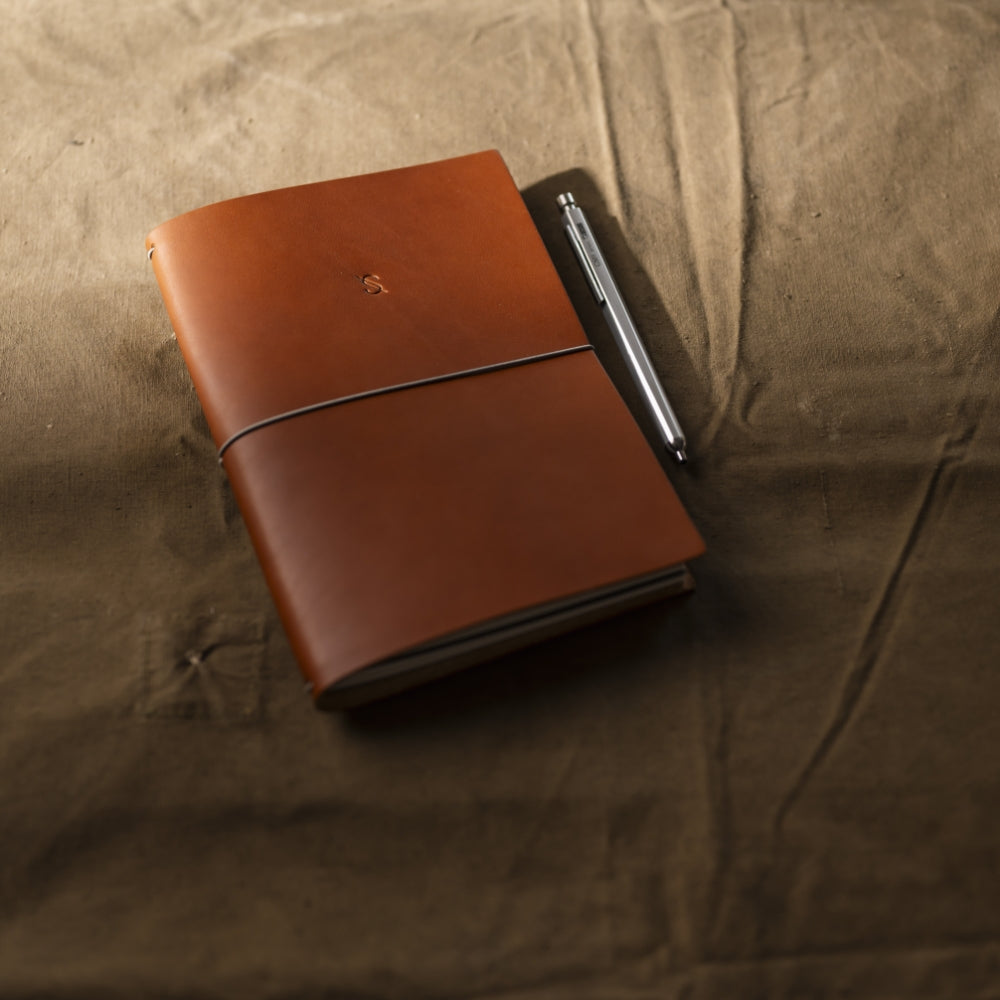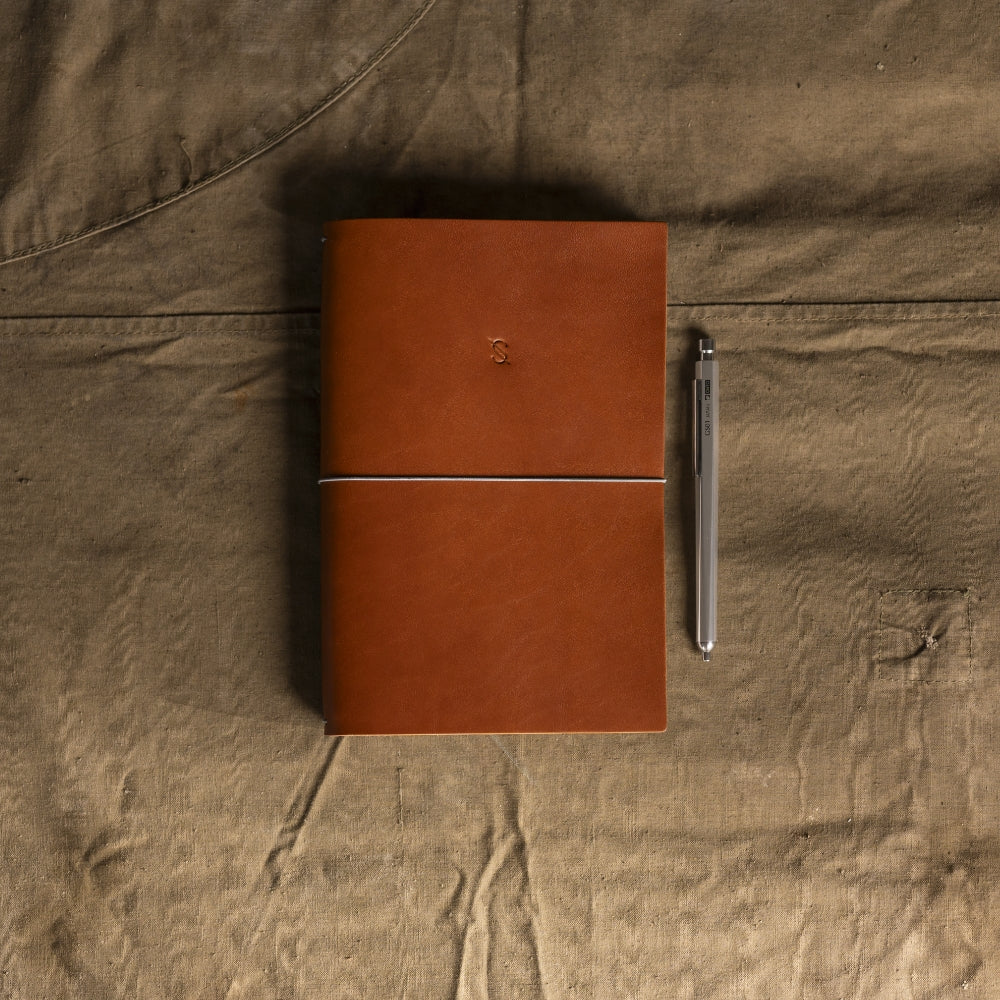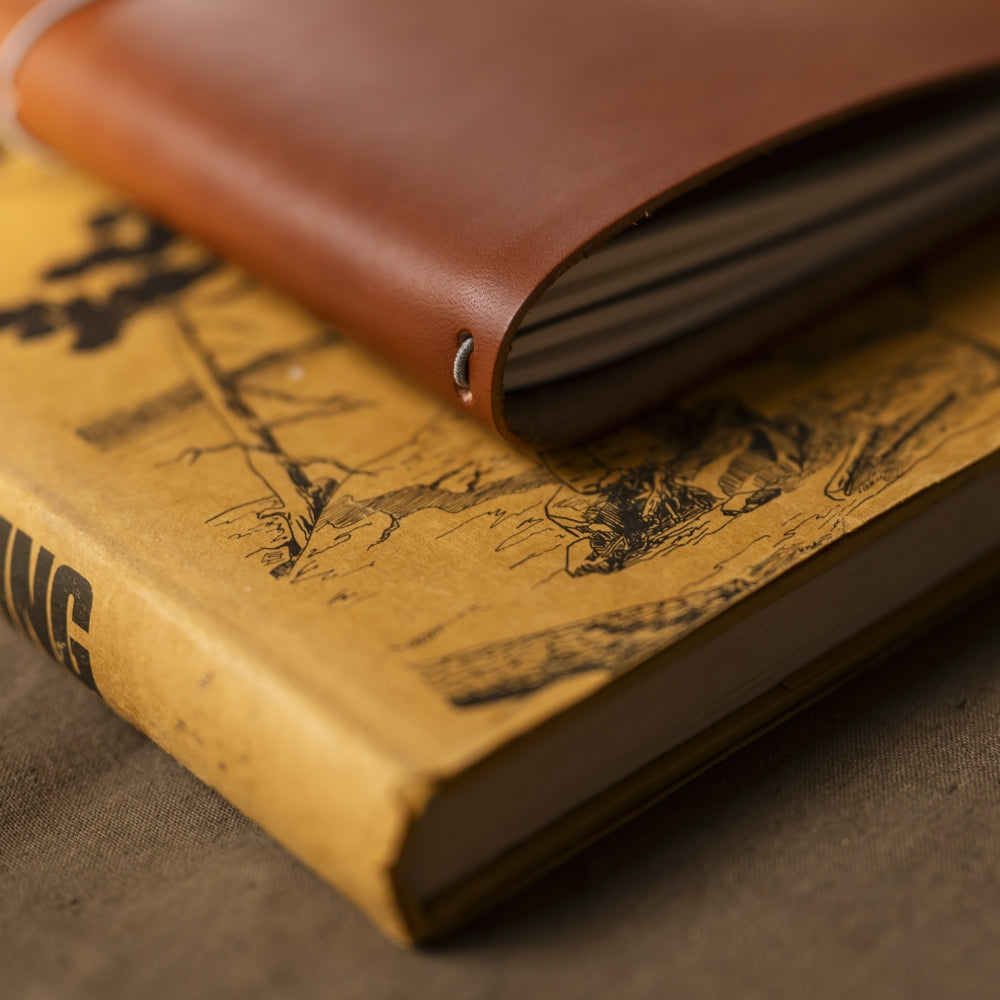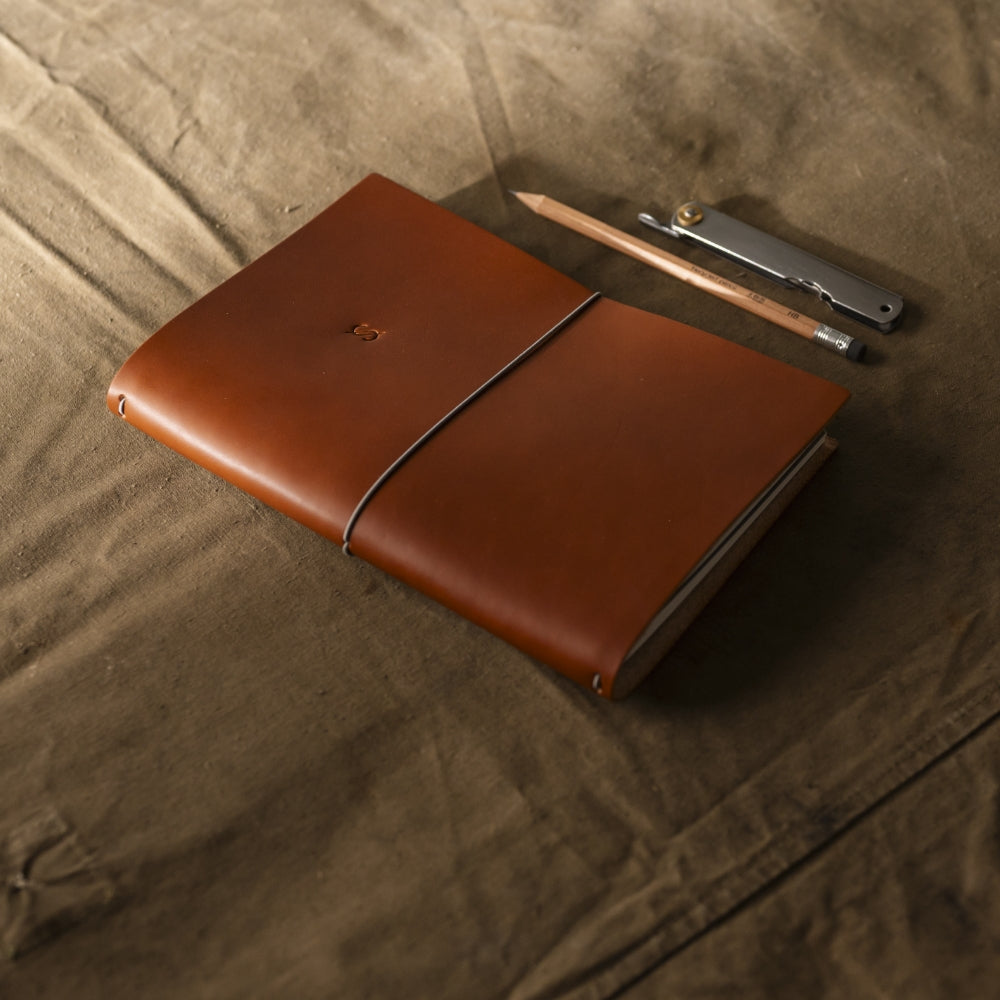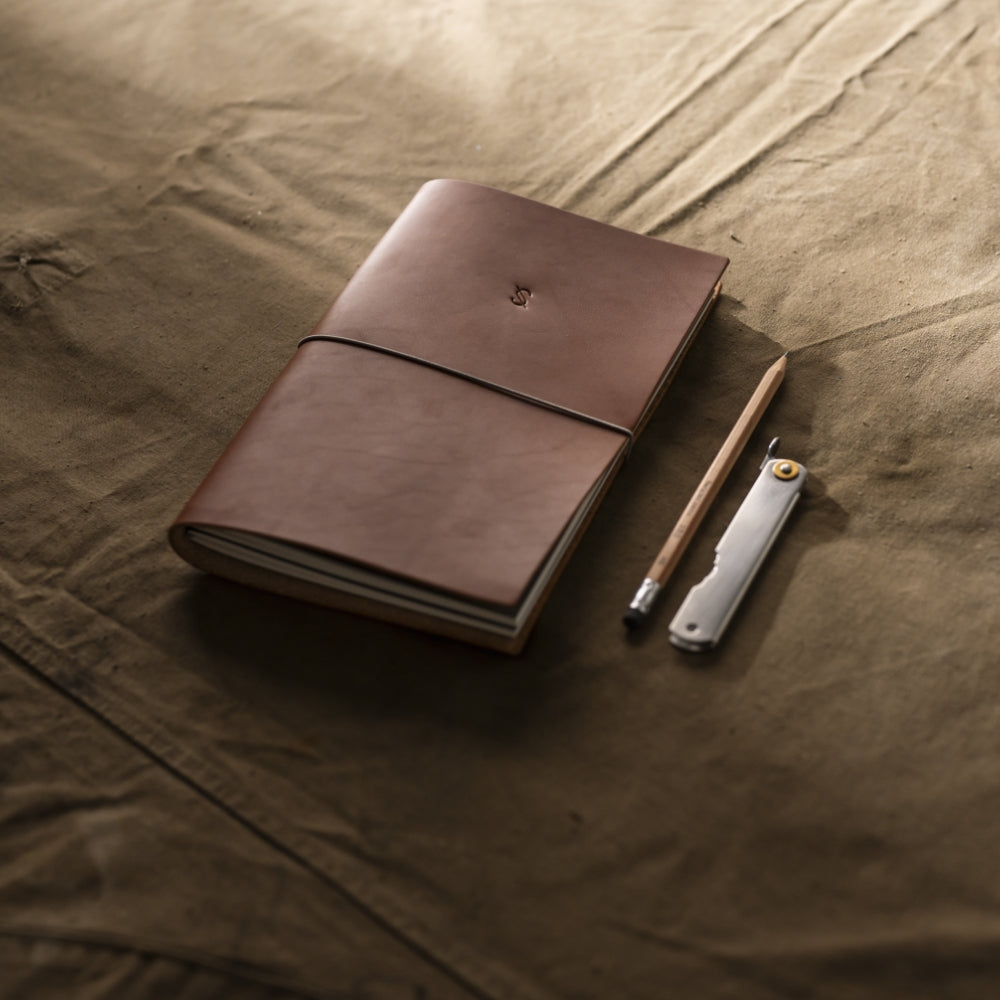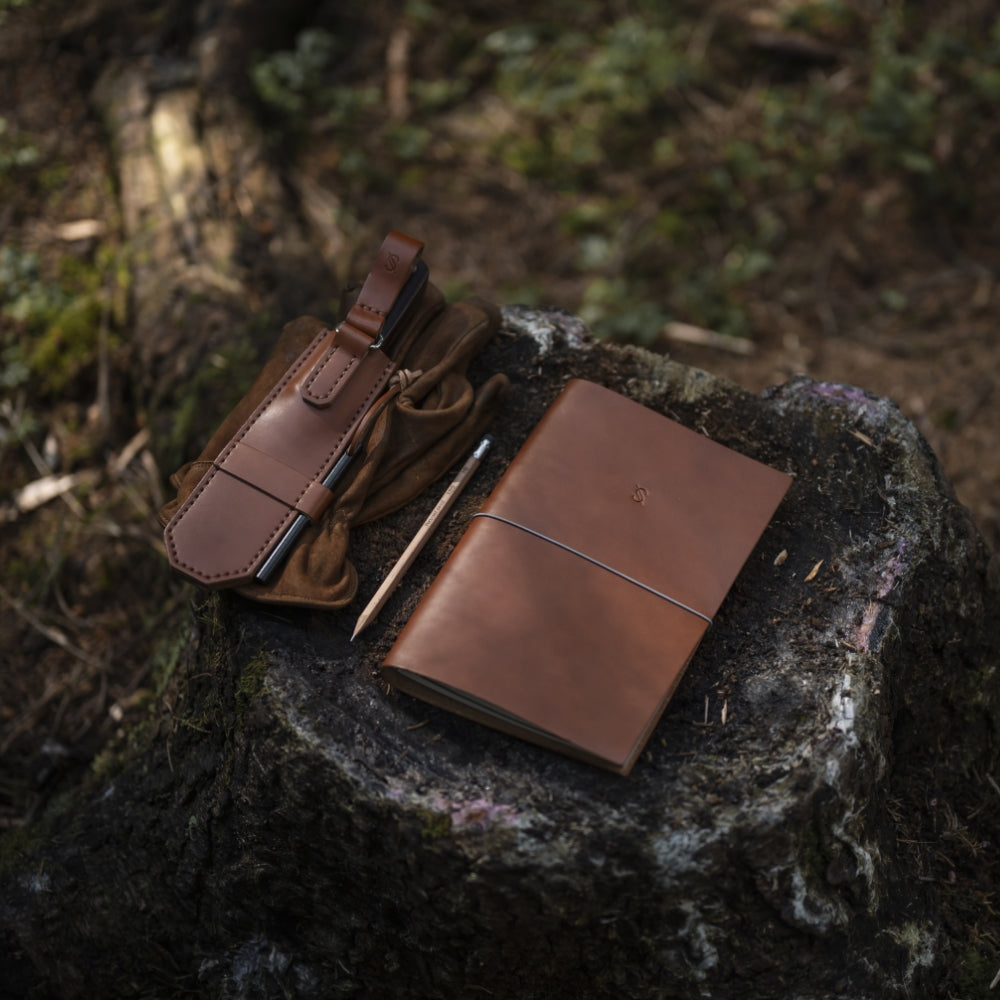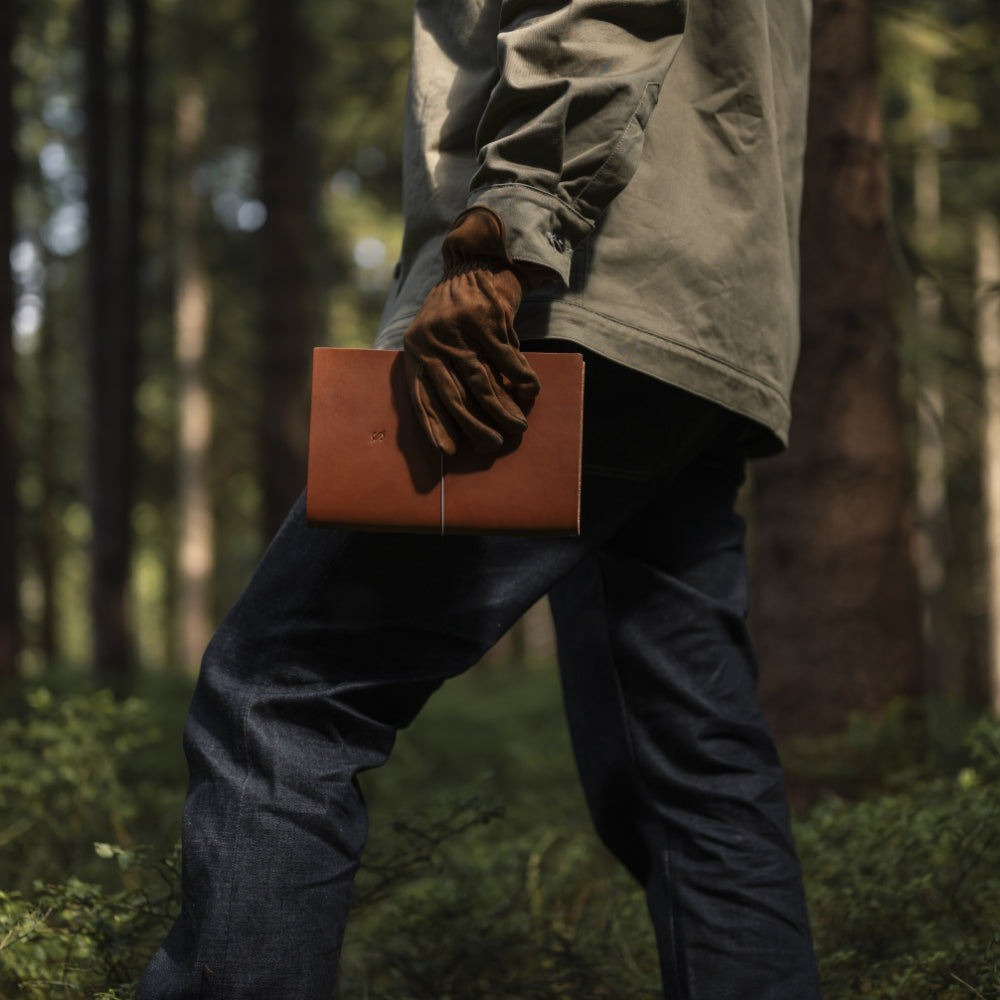 Delivery in 2-4 days | Free from 150 EUR
Fit & function guarantee | Free exchanges
INSIGHTS
When all the details are just right, a great journal has great power. Organise your thoughts and get into flow with a refillable journal made from ethically sourced natural materials. This journal epitomising the "buy once" philosophy.
↗ Learn more about our focus notebooks here.
↗ Keep your ideas flowing; you can get refill packs here.

FEATURES
Refillable journal system, designed to take on your daily habits. Our sustainable materials provide a coherent sense of purpose. Proudly made in Prague, backed by a 25-year warranty.

Caron neutral paper
— 200 x 135 mm
— 2x 60 pages
— 100 gsm smooth, uncoated, off-white shade paper
— 100% acid and chlorine-free
— Sustainably produced and small-batch production
— Recyclable, biodegradable and FSC certified
— Produced with 100% green renewable energy
— Printed with vegetable-based inks

Full grain leather cover
─ Full grain strongest and most durable leather
─ Made with an eco-tanning process that saves water
─ Ethically sourced leather from Kyrgyzstan
─ Dyed with natural dyes
─ 100% chrome-free
─ Inherently biodegradable
TECHNICAL & SIZE
Width: 14.5 cm
Length: 21 cm
Thickness: 3.5 cm
Weight: 280 g

Leather thickness: 6 oz (2.4 mm)
Let me write that down never felt so good
The leather cover will wear in beautifully over time and can be endlessly refilled with additional notebooks. This journal is something you'll be holding onto for life.
Unleashing flow
Focused on providing freedom. We have kept things as simple as possible without being prescriptive. The aim is to spark creativity and inspire grand plans—a perfect blank canvas.
Ethical leather from steppes and mountains
We source raw leather directly from the Kyrgyzstan prairie, where cows and bulls are free to roam all their life. Their leather hides are the by-product of the nomadic way of living.
Carbon neutral paper from the Alps foothills
Manufactured by an Italian paper mill operating since 1736. Committed to zero-emission papers produced with green energy, recycled fibers or industrial waste, according to circular economy principles.
Made in Prague, shipped worldwide