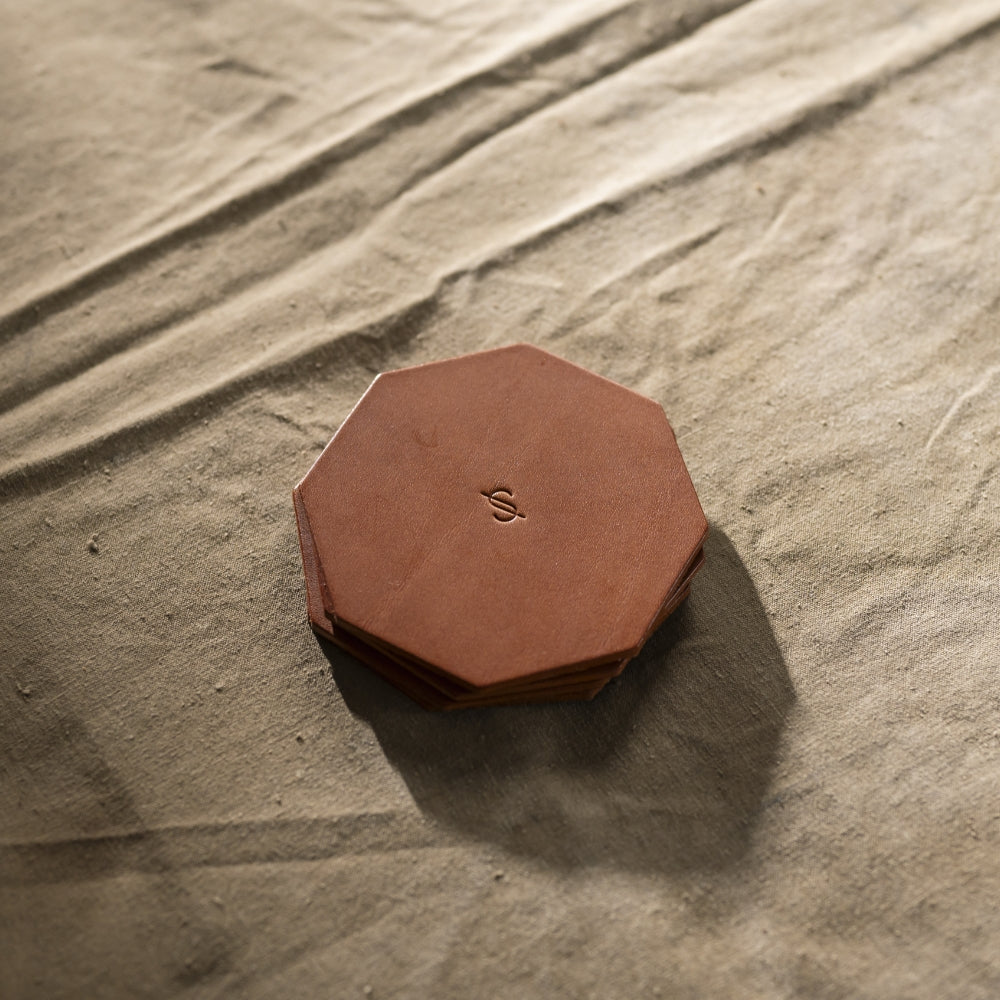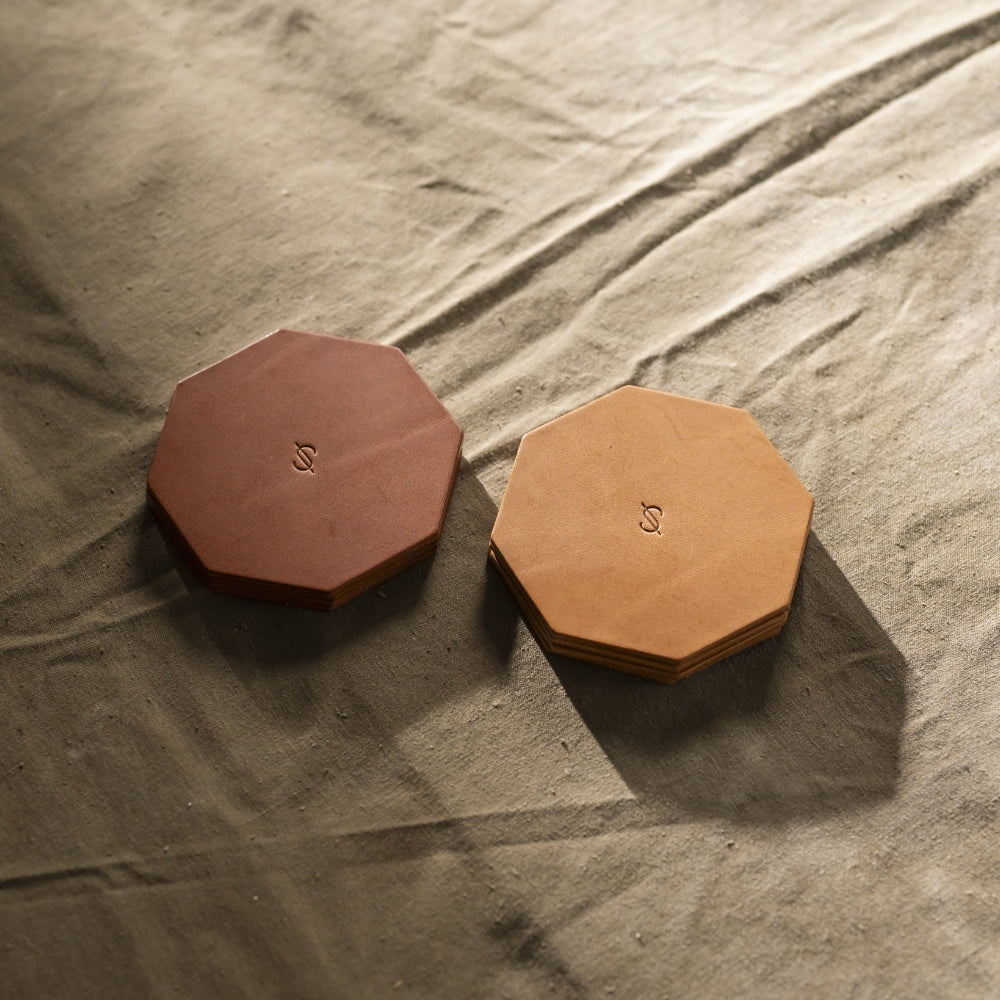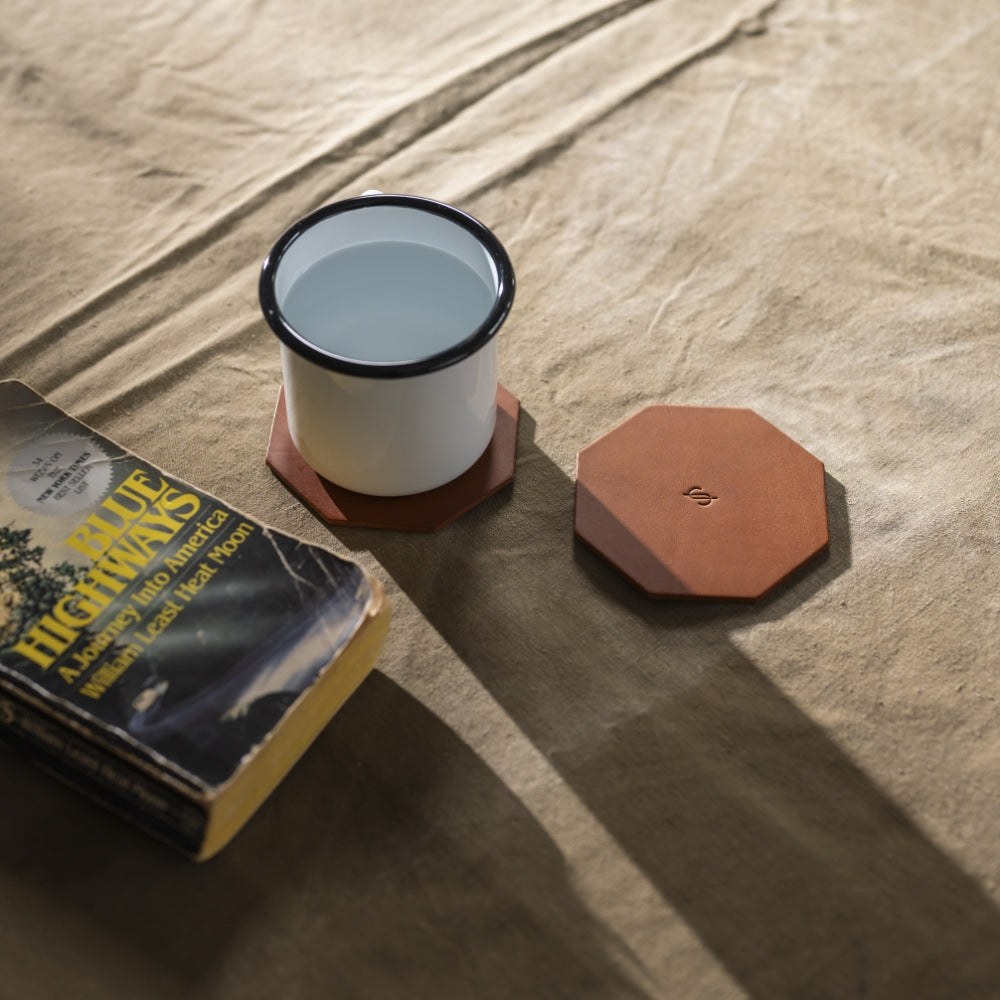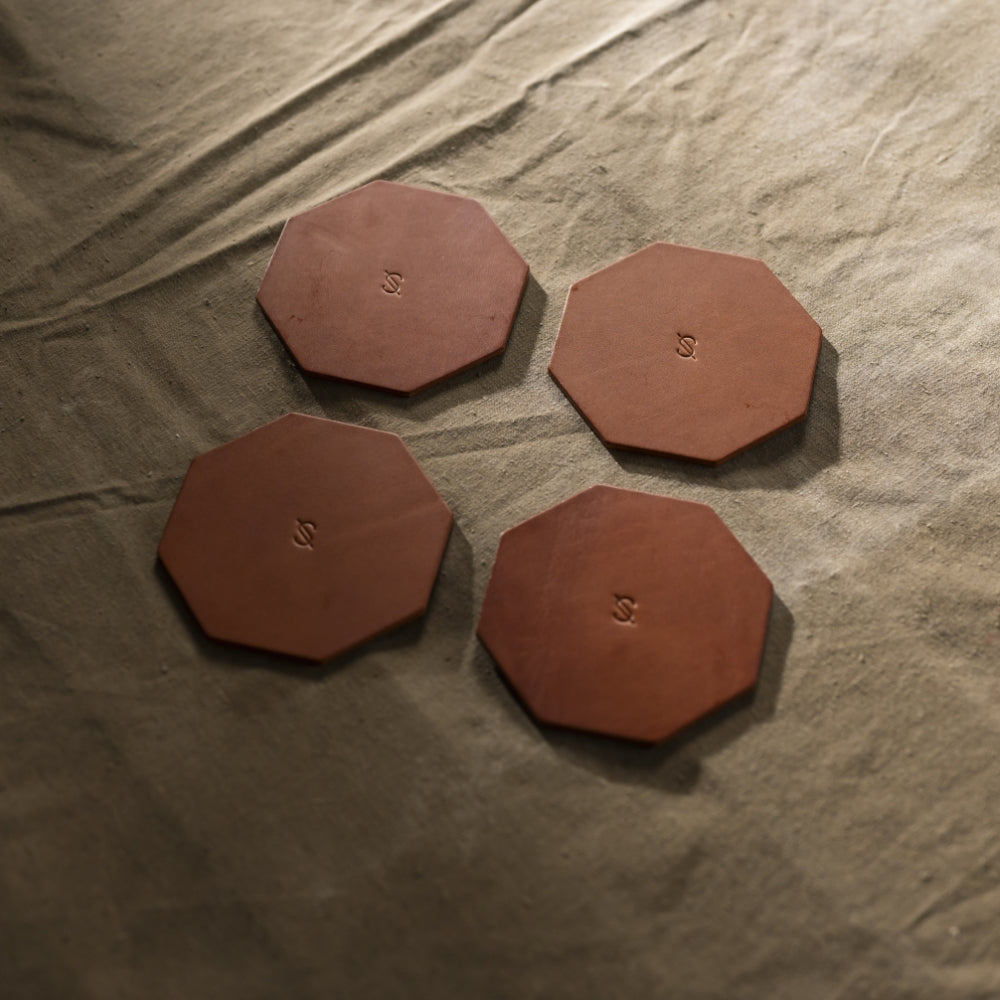 Delivery in 2-4 days | Free from 150 EUR
Fit & function guarantee | Free exchanges
INSIGHTS
You put your fresh cold drink on the table. The glass is starting to condensate and innocent droplets start forming on the side of the glass. The droplets begin to slide slowly towards the unprotected table. When the droplet finally reaches its destination, it creates a perfect circle on the beautiful surface of your table. FGL008 says to this: you shall not pass.
↗ This coasters set pairs perfectly with our lunch pads.
FEATURES
Made from a single piece of full-grain leather with burnished edges, this product is made in Prague and is backed by our 25-year warranty.

─ Full grain strongest and most durable leather
─ Made with an eco-tanning process that saves water
─ Ethically sourced leather from Kyrgyzstan
─ Dyed with natural dyes
─ 100% chrome-free
─ Inherently biodegradable
─ Time develops a patina, creating a look that is yours
TECHNICAL & SIZE
Size: 9.6 x 9.6 cm
Thickness: 3.2 cm
Weight: 20 g

Leather thickness: 8 oz (3.2 mm)
Made by hand in Prague
Every design detail is considered. Every corner is chamfered. Every manufacturing step is executed for relentless quality. Each edge is hand-finished to perfection.
Set your table apart
They're ideal for hot and cold drinks, with a simple profile designed to work within the context of your workspace, table or bar.
Use coasters!
Protect in style with these premium leather coasters. Each coaster is handcrafted from thick full grain leather. The leather will age beautifully over time with use and wear. 
Ethical leather from steppes and mountains
We source raw leather directly from the Kyrgyzstan prairie, where cows and bulls are free to roam all their life. Their leather hides are the by-product of the nomadic way of living.
Made in Prague, shipped worldwide