Delivery in 2-4 days | Free from 150 EUR
Fit & function guarantee | Free exchanges
PRODUCT INSIGHT

Refresh your LP100 Journal with this refill paper pack. Fountain-pen-friendly 120gsm paper, which is super smooth and a beautiful, warm off-white shade. Perfect for sketching, note-taking, and journaling. Comes in a subtle dot grid or blank layout.
FEATURES

— 225 x 155 mm
— 100 pages
— 120 gsm smooth, uncoated, off-white shade paper
— 100% acid and chlorine-free
— Sustainably produced and small-batch production
— Recyclable, biodegradable and FSC certified
— Produced with 100% green renewable energy
— Printed with vegetable-based inks
TECHNICAL

Width: 15.5 cm
Length: 22.5 cm
Thickness: 0.8 cm
Weight: 180 g
Carbon neutral paper
Notebook paper is made from uncoated chlorine-free paper and produced with renewable energy. Emissions generated are fully offset.

MADE IN ITALY
Supplier: Favini
os index: 5/5
Tracing paper
Revealing tracing page made from silky smooth carbon neutral FSC-certified paper in the century-old paper mill in Germany.

MADE IN GERMANY
Supplier: Gmund
os index: 5/5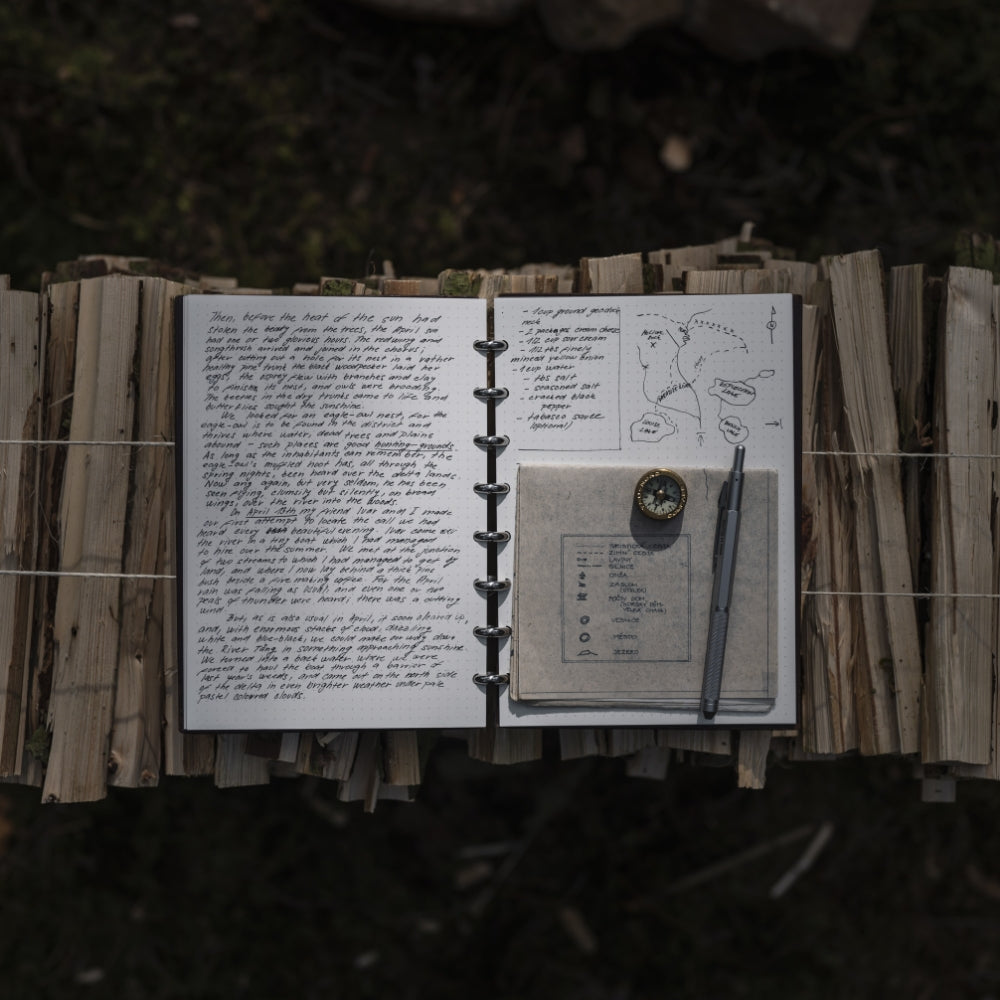 Lay flat system
Exposed binding offers a minimal aesthetic while allowing the book to open completely flat on every page. Remove pages, replace pages, reorganize—whatever you need to keep your workflow flowing.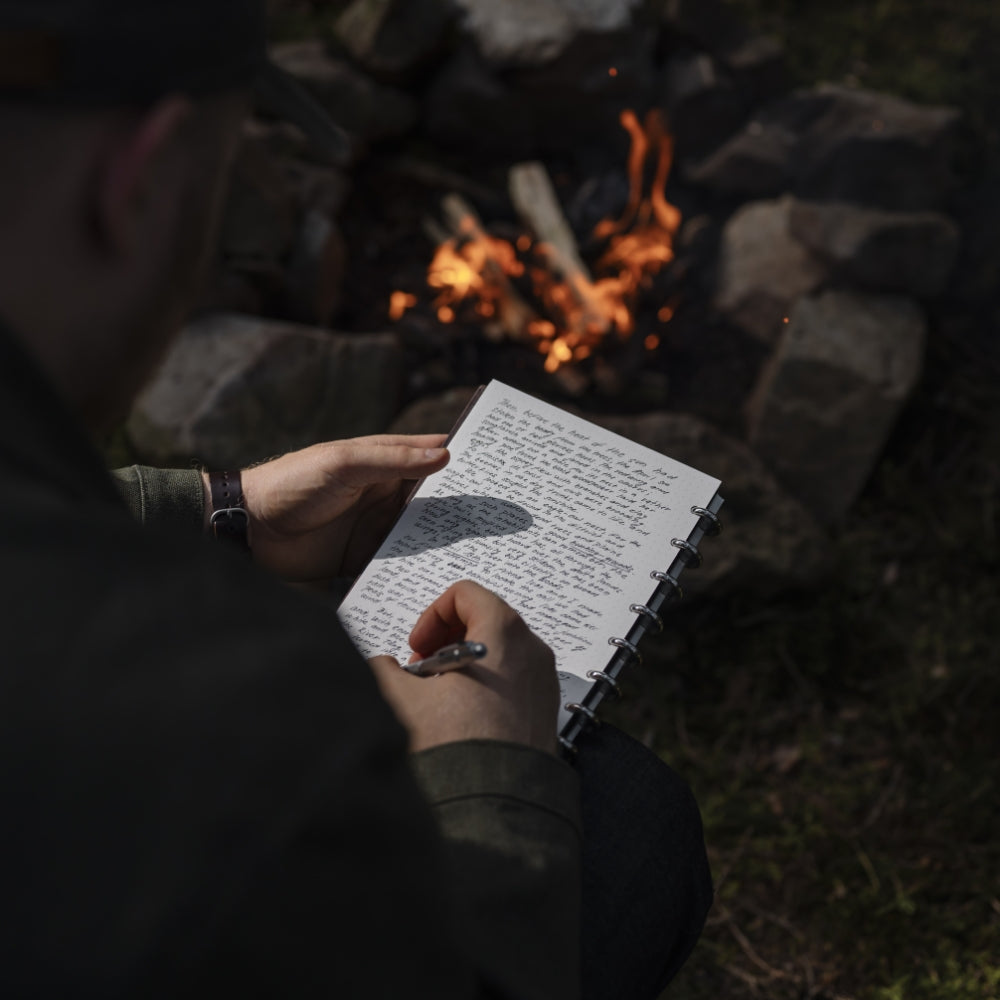 Unleashing flow
Focused on providing freedom. We have kept things as simple as possible without being prescriptive. The aim is to spark creativity and inspire grand plans—a perfect blank canvas.
Ethical leather from steppes and mountains
We source raw leather directly from the Kyrgyzstan prairie, where cows and bulls are free to roam all their life. Their leather hides are the by-product of the nomadic way of living.
Carbon neutral paper from the Alps foothills
Manufactured by an Italian paper mill operating since 1736. Committed to zero-emission papers produced with green energy, recycled fibers or industrial waste, according to circular economy principles.